Latest
OTNZ-WNA meeting with Hon Dr David Clark Minister of Health
09-08-2018
News Flash! Yesterday Peter Anderson (Executive Director, OTNZ-WNA) Harsh Vardhan (OTNZ-WNA President Tangata Tiriti) and whaea Iris Pahau (OTNZ-WNA Tikanga Advisor) met with the Minister of Health, Hon. Dr. David Clark. The meeting was hosted by Allied Health Aotearoa New Zealand at Wellington. The agenda of the meeting was as per the following: Hon. Dr Read More…
---
Published! Congratulations – Ema Tokolahi Lecturer/Fieldwork Associate School of Occupational Therapy
08-08-2018
Congratulations to Ema Tokolahi! An occupational therapy lecturer at Otago Polytechnic, previously working in mental health services for children, adolescents and adults, in community and inpatient environments. She completed her doctoral research at Auckland University of Technology researching the impact of a preventative occupational therapy intervention on children's well being in the school environment. She Read More…
---
Facebook Posts
OTNZ-WNA are honored to host Dr Diana and Mark Kopua as Keynote Speakers for our Napier Clinical Workshops 16-19 September. Click here to register - www.cmnzl.co.nz/otnzwnaevents/ Payment options are available call our office 044736510 or email [email protected] for all enquiries ... See MoreSee Less
Load more
New study may have identified genes that could contribute to Alzheimer's disease. This study helps to further our understanding about risk factors in people who could be predisposed to developing dementia, but further studies will need to be done. https://t.co/KGBi4vVskq
[email protected] Renee Watling and I will attempt to collaborate to share our experiences at the first CADRRE conference in India on OT Practice. We will work on it after we return to the US.
Being there for a mate with a mental health problem isn't rocket science. 🚀

There are some things you need to be an expert for - talking about mental health isn't one of them. Get our tips: https://t.co/tepJYV73IP
Preparing for a couple autism conference presentations while trying to curate a TEDx event is not easy... and that is on top of working 40 hours a week when I am not doing any of my autism stuff.
The importance of events like @theOTshow and @Bush_Company 's #breakingthepainbarrier cannot be underestimated, the importance of @theRCOT #OTpledge 's matter! Sharing knowledge and awareness matters. So here is our thread of short videos. 💚 #Talkingheads #jointheconversation
Fired up by today's workshop with OTs in Oz who already use MOHO & Recovery through Activity, are already attempting occupational formulations (having read the article I co-authored with @dr_robbrooks 😊) and who found writing measurable goals 'inspirational' 😀
We have a new page added to our webpage with all the latest exhibitor product launches. To check out the latest exhibitor products go to https://t.co/ZEStluRgh1

#newproducts #TheOTShow
Welcome
It is fantastic to offer a day or two for OTs to come to an event like this. We must see at least 500 OTs on our stand each day – I mean you can see...
www.theotshow.com
We often hear from people with OCD frustrated when others trivialise their experiences and make them feel alone. @tessairini has done a great job here at shining a light on a misunderstood and complex experience ✨
Tess McClure on Twitter
""It's so strong that it becomes its own reason. It becomes its own rationality." I wrote about people's sometimes harrowing, someti...
twitter.com
Les #vaccins, ça marche ! Ils nous protègent contre 26 maladies & on estime à 2-3 millions le nombre de décès évités chaque année. Plus via @WHO : https://t.co/HkvoExQ8H5 #VaccinsWork
With all the challenges that children face, the air they breathe shouldn't be one of them.

#AirPollution threatens our health.

Clean air = healthy future 🌍
#BreatheLife
UK inflation rate picks up to 2.5% in July, first increase since November, official figures show
UK inflation rate picks up to 2.5% in July
UK inflation rate picks up to 2.5% in July, first increase since November, official figures show
bbc.in
When you try to assess the value of your professional work, you got to evaluate both the present and future value... just like businesses do on Shark Tank! #ot365
'Internalising the shame, people with dementia sometimes believe that it's them, not society, who is at fault.' Our Policy Officer @nilingunu addresses the stigma around #dementia – read more here:
Addressing the stigma around dementia
Dementia is one of the most feared and misunderstood health conditions. Here are some reasons why. By Nil Güzelgün, Alzheimer's Societ...
ow.ly
Are you looking for a new leadership challenge? We have an exciting role as a Programme Director, looking at the impact of new medicines and technologies in the health and care sector. Find out more here: https://t.co/pqSErm2SI2
Effects of psychedelic DMT 'similar to near-death experiences'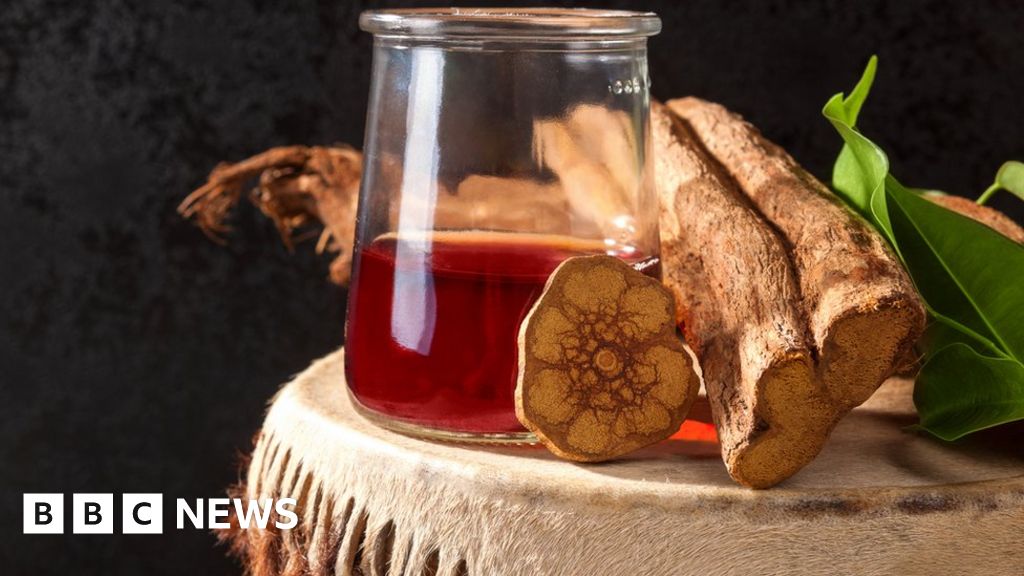 Psychedelic 'mimics near-death experience'
Near-death experiences are caused by changes in how the brain operates, say researchers.
bbc.in
Being able to speak at a multidisciplinary #autism conference at an international level is something I NEVER EVER thought of 8 years ago. I am living a dream of many #actuallyautistic individuals!
If you ever get invited to do presentations in another country, I highly suggest you do it! You will be blown away and it is a nice feather on your cap for your OT career. #ot365
First summer visitor arriving today so this morning will be spent cleaning for the first time in weeks. I never seem to bother cleaning just for myself.
When the van that is supposedly taking you around got stuck in mud. #firsttimeforeverything @ Thiruvananthapuram, Kerala
Bill on Instagram: "When the van that is supposedly taking you around got stuck in mud. #firsttimeforeverything"
2 Likes, 1 Comments - Bill (@billw1628) on Instagram: "When the van that is supposedly taking you around got stuck in mud. #firsttimeforeverythi...
www.instagram.com
For over 25 years Megan Walker @MarketSavvyBris has helped health professionals connect their expertise with the people who need it most—people in the local community with health conditions and concerns. To see Megan present at #ntqld2018, register here: https://t.co/RZw5yKaBbj
There is a first time for everything- having people to push a van over a muddy part of the road in India.
Adults ... what did you do today to "self-regulate"? Any nail-biting, doodling during meetings, drumming nails while waiting, listening to your favourite music to get yourself moving, any hot coffees??? We all use strategies to make ourselves feel...
Awesome Hamilton Vacancies - OT and General Nurse https://t.co/g0K4lbArO2
Being able to contribute to something meaningful and groundbreaking in #Autism in India is very cool. Definitely it adds a rich chapter to my OT career.
Here's the study that Rose is currently discussing, on evidence based feedback: #feedback @CRADLEdeakin
if we decoupled feedback from assessment in #highered what would that look like? #feedback @CRADLEdeakin
what would #feedback nirvana look like in #highered? what I think:
- coconstructing goals
- prompts feedback seeking
- involves dialogues
- performance information rich
- action plans on authentic work
- feedback loops (long & short)
- edu alliance
- safe and challenging space
Load More...